SMOK Stick Prince KIT (P25 Kit) with TFV12 Prince Tank - EU Edition
Please know there will be a delay in despatching this product:
Buy SMOK Stick Prince KIT (P25 Kit) with TFV12 Prince Tank - EU Edition | Smok | Basic / Ego, Mod Kits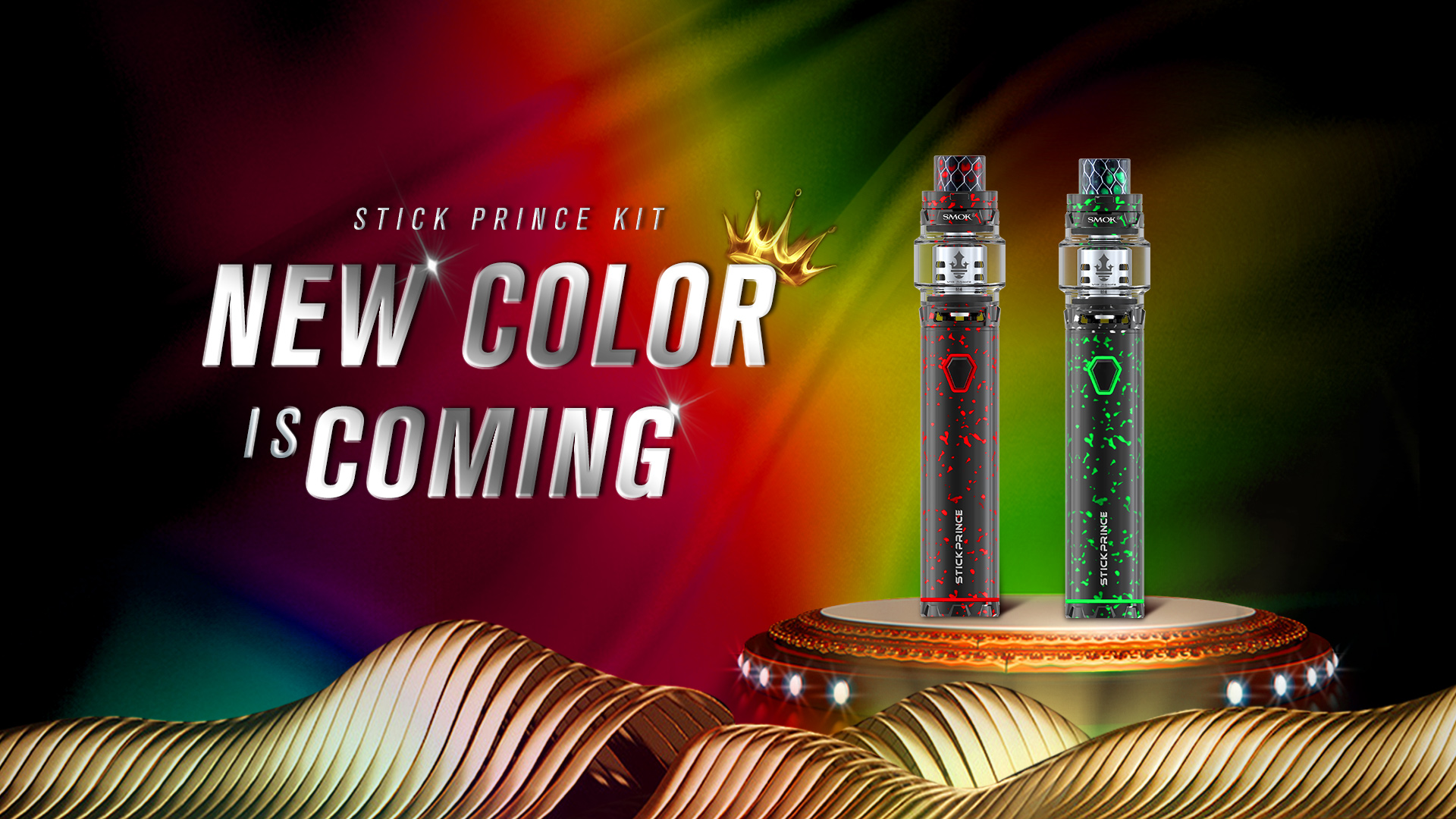 Stick Prince, a powerful combination of 3000mAh battery and TFV12 Prince tank, is born to be a legend.
It is newly designed, with a special hexagon power button and a carefully carved battery base you can feel how exquisite it is.
Stick Prince's large battery capacity is the best guarantee for long-time vaping and LED indicator on its body can tell you the specific conditions of itself.
Click here for replacement coils
The TFV12 Prince tank has an 8ml capacity and hyper engines, which can bring you massive vapor.
Besides, the tank's patented locking mechanism can effectively solve the leakage problem. Innovation keeps changing the vaping experience!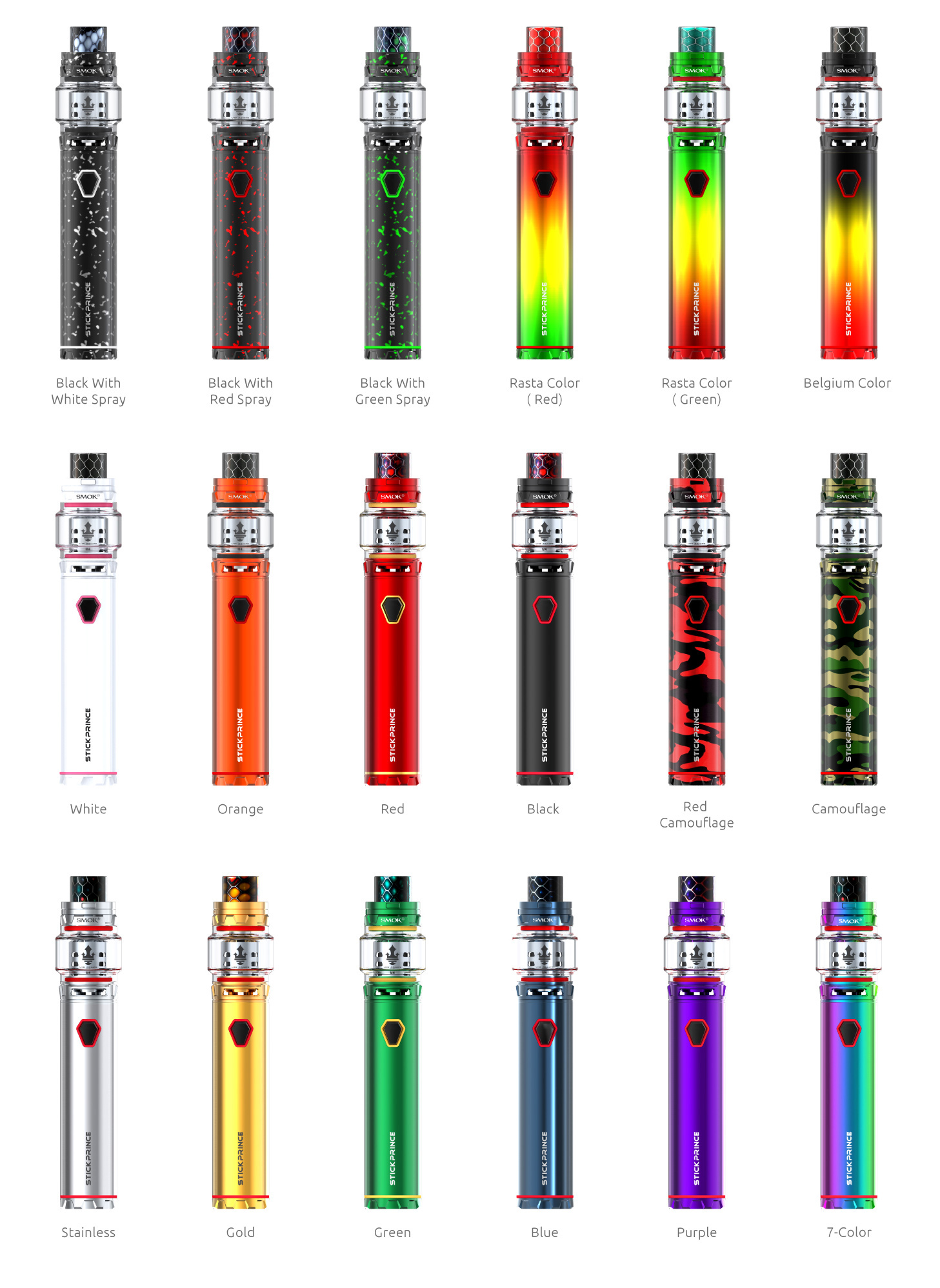 THE KIT INCLUDES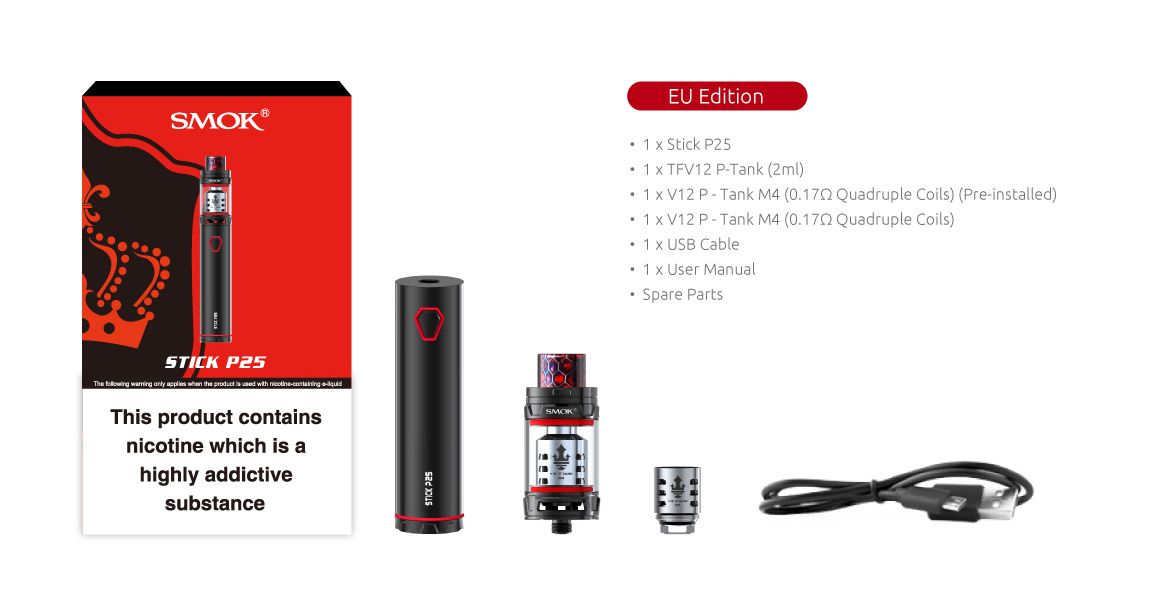 SPECIFICATIONS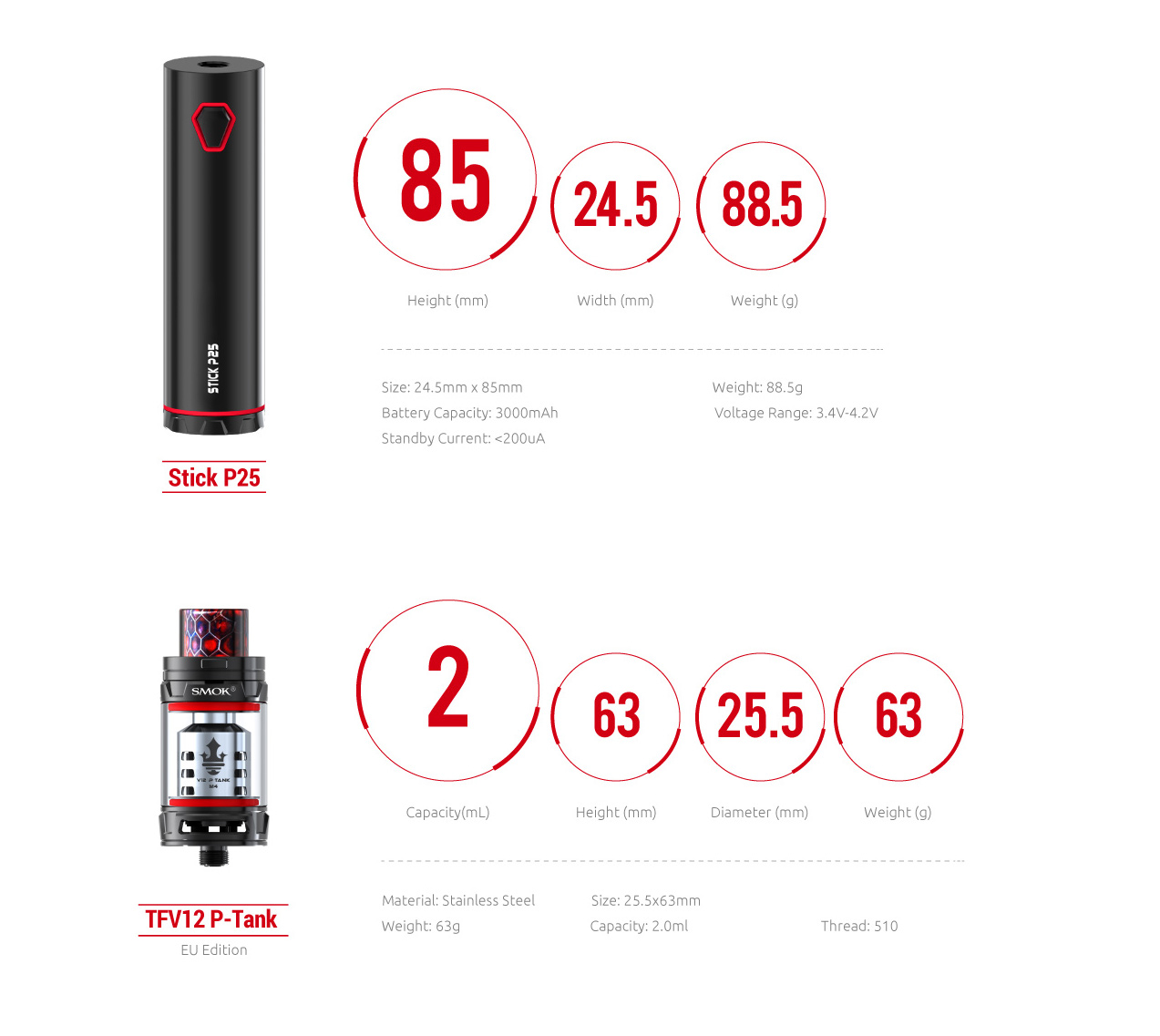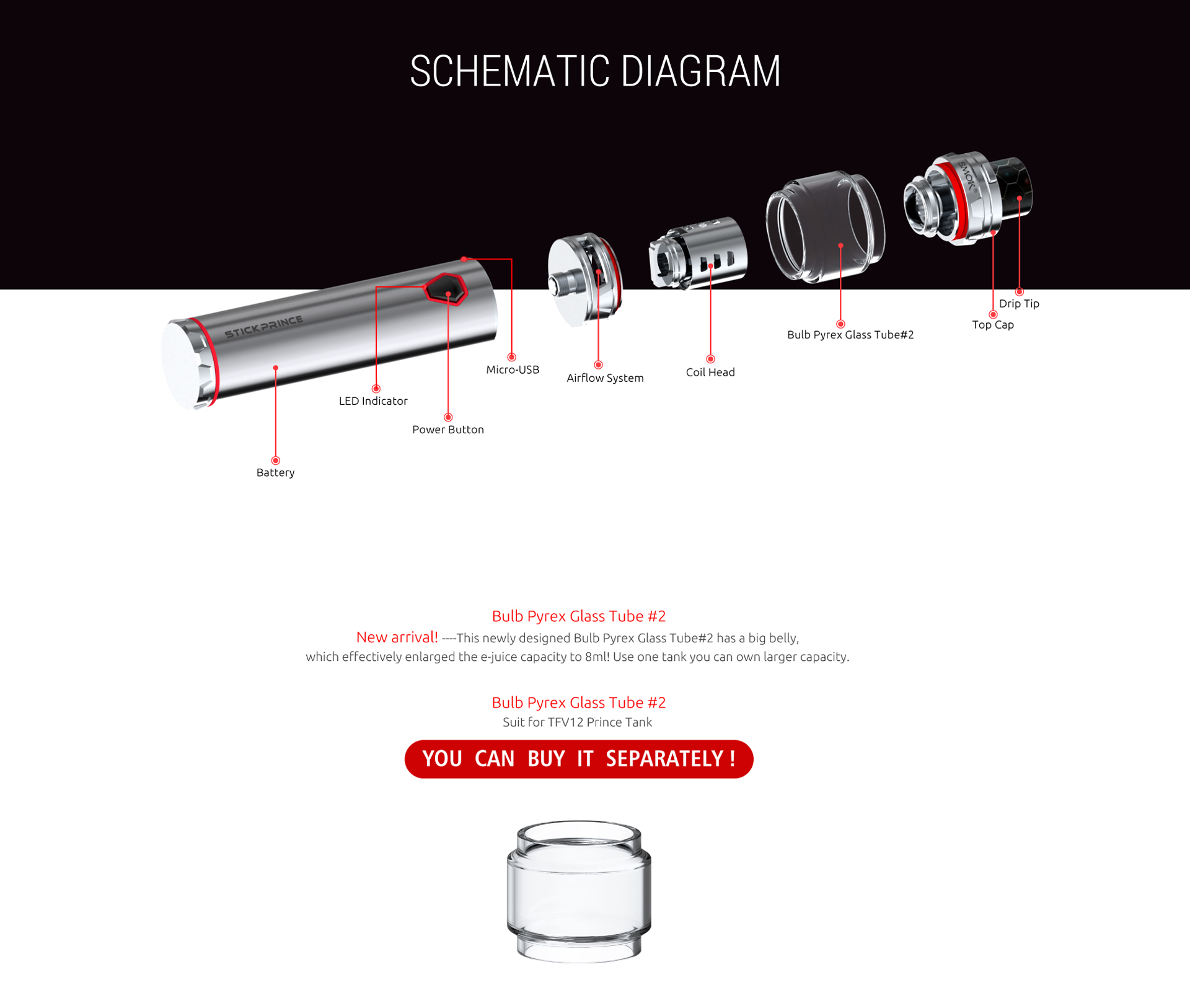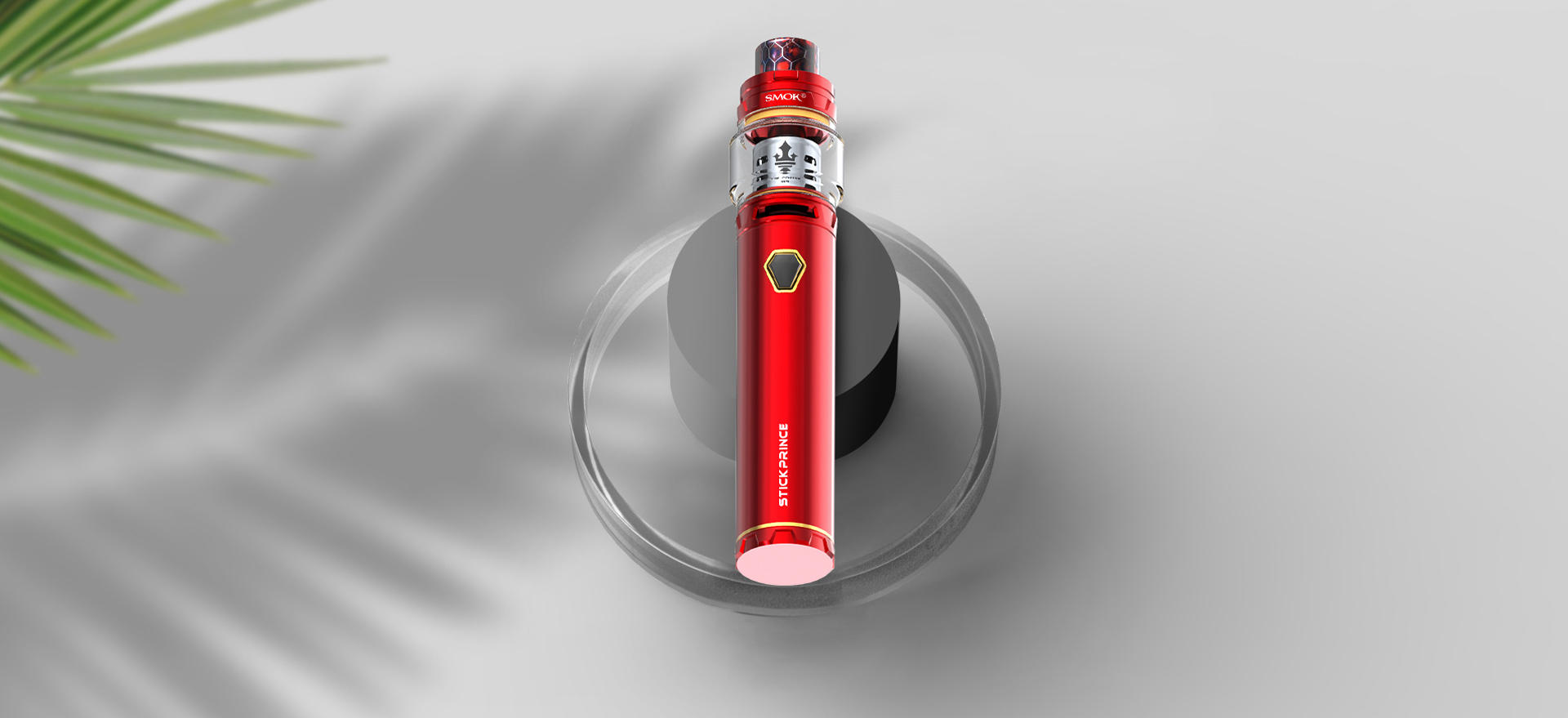 LARGE BATTERY CAPACITY
Stick Prince employs built-in 3000mAh battery which is powerful and durable,
with its large capacity you can enjoy long-time vaping; what's more, it will bring you massive clouds of vapor.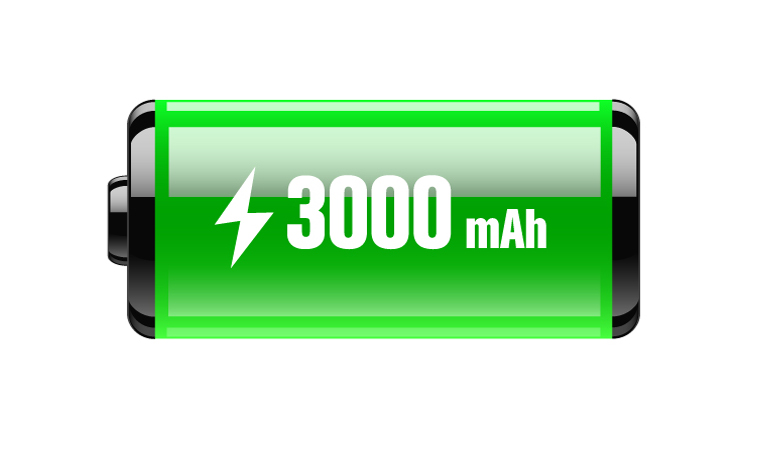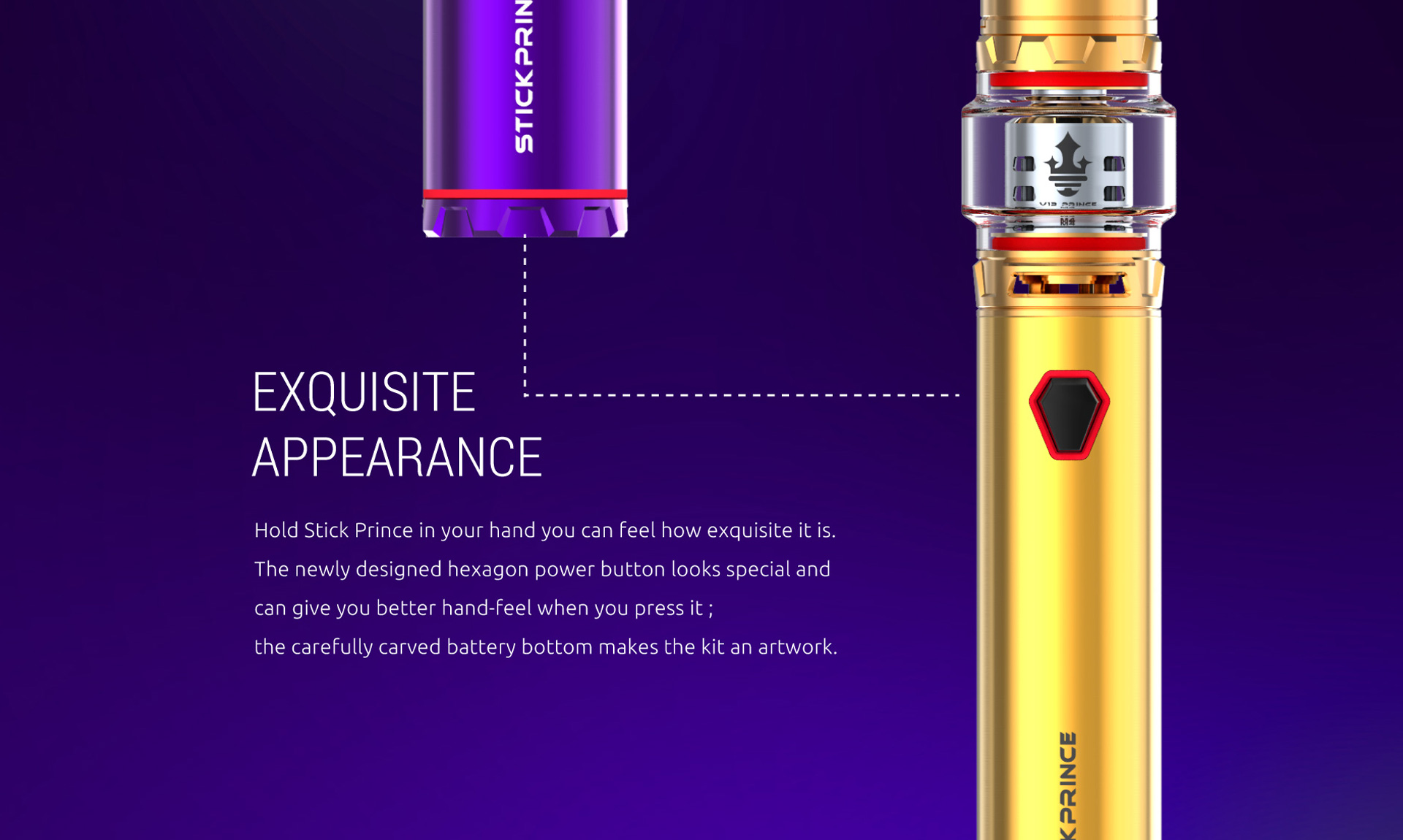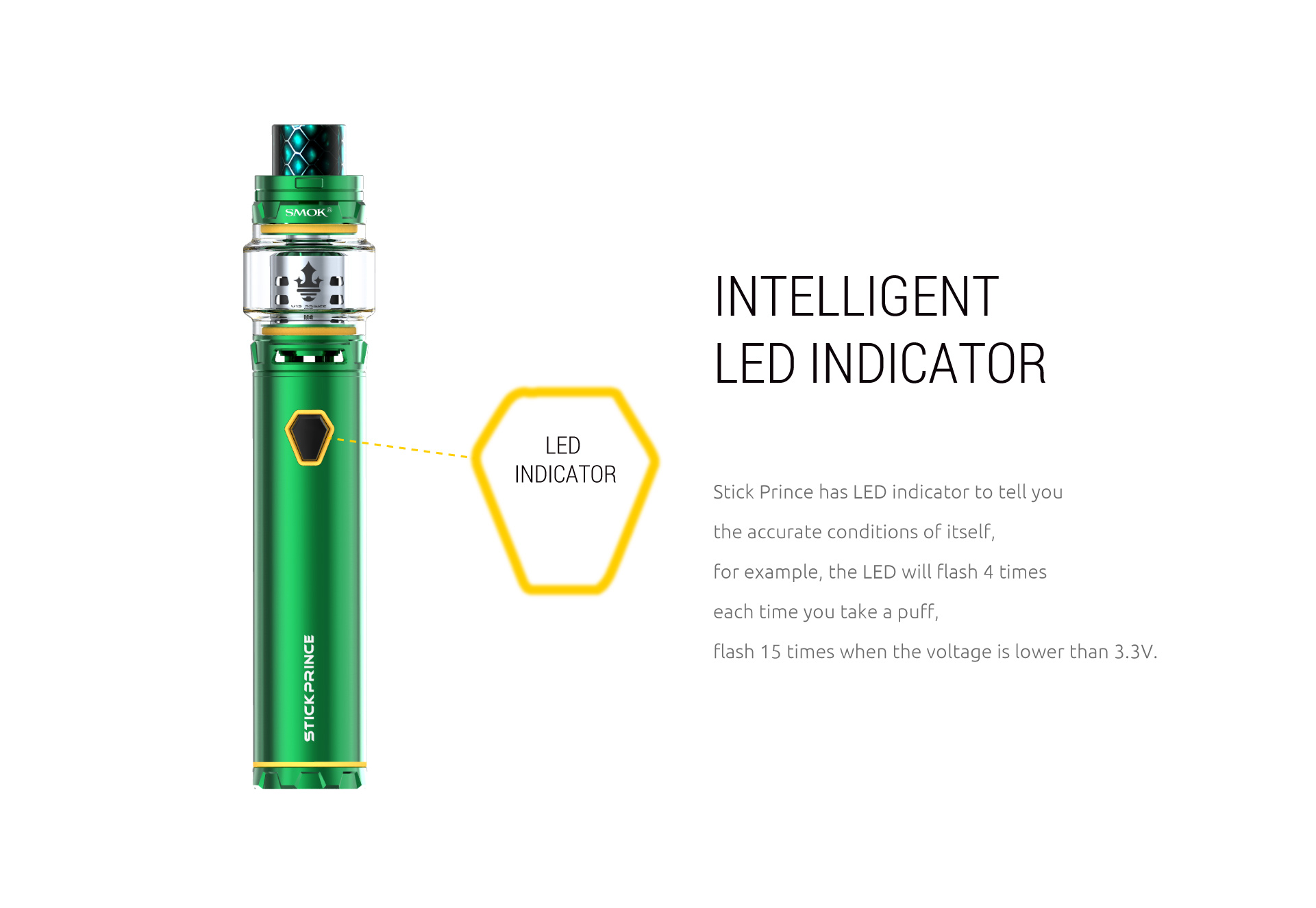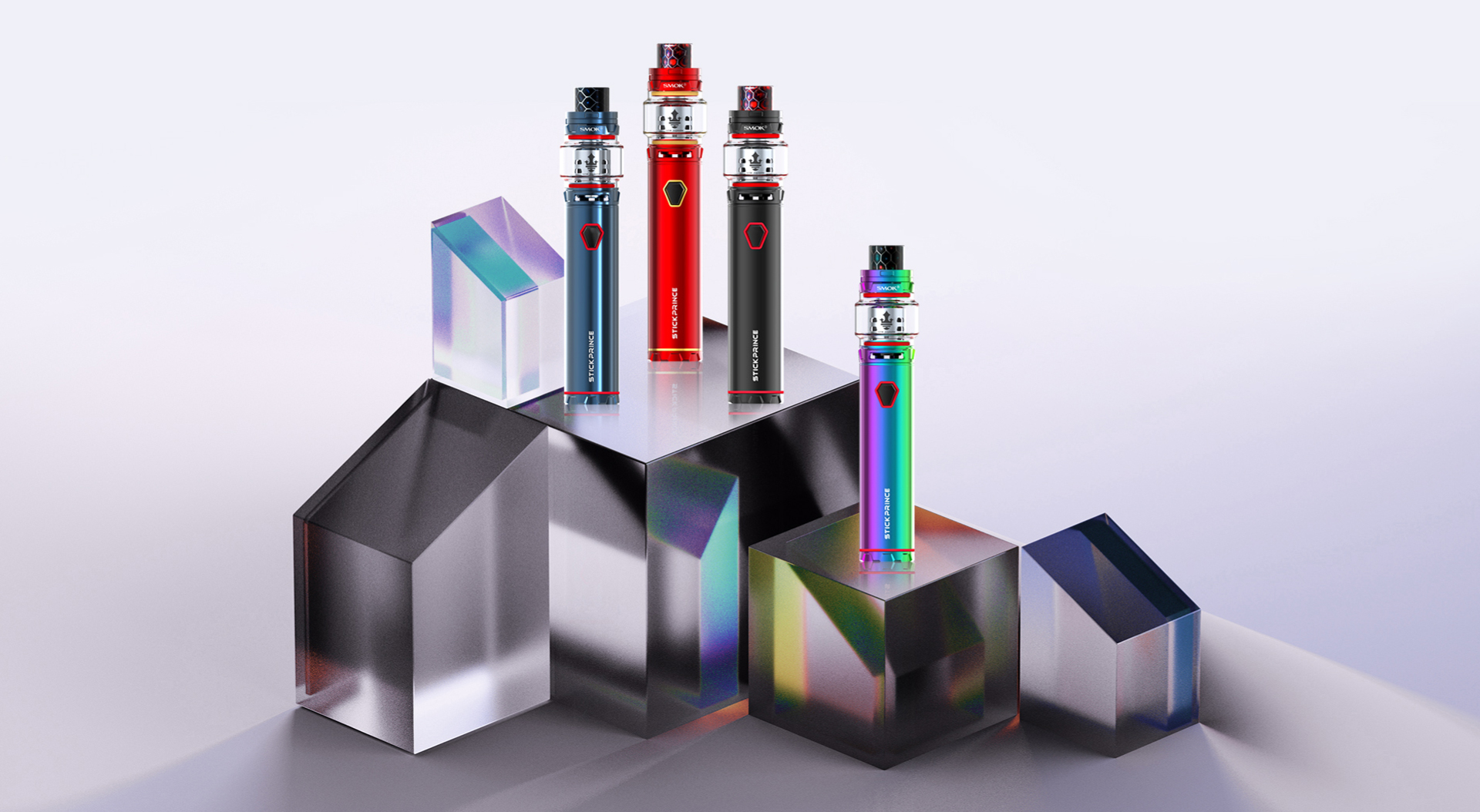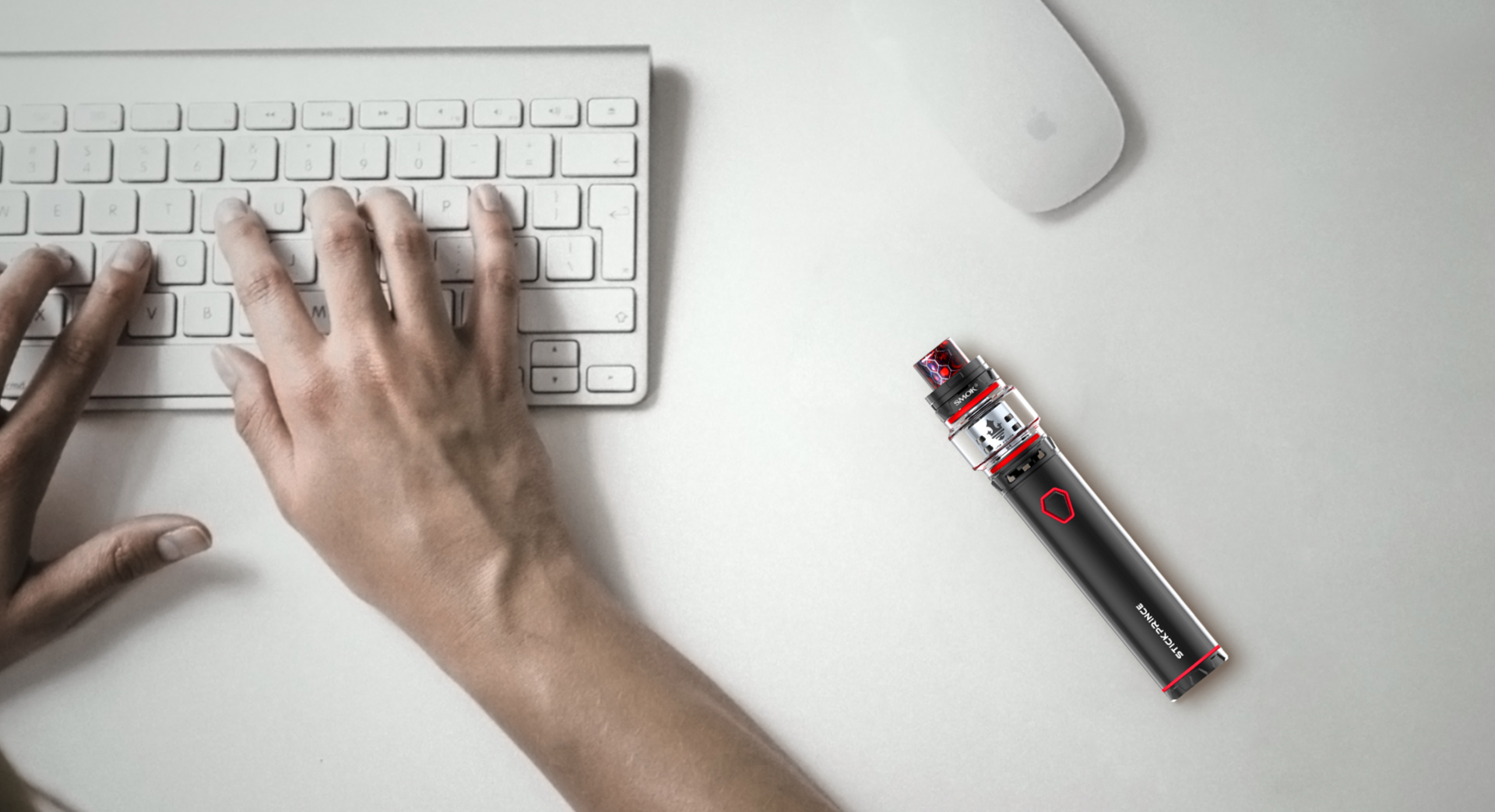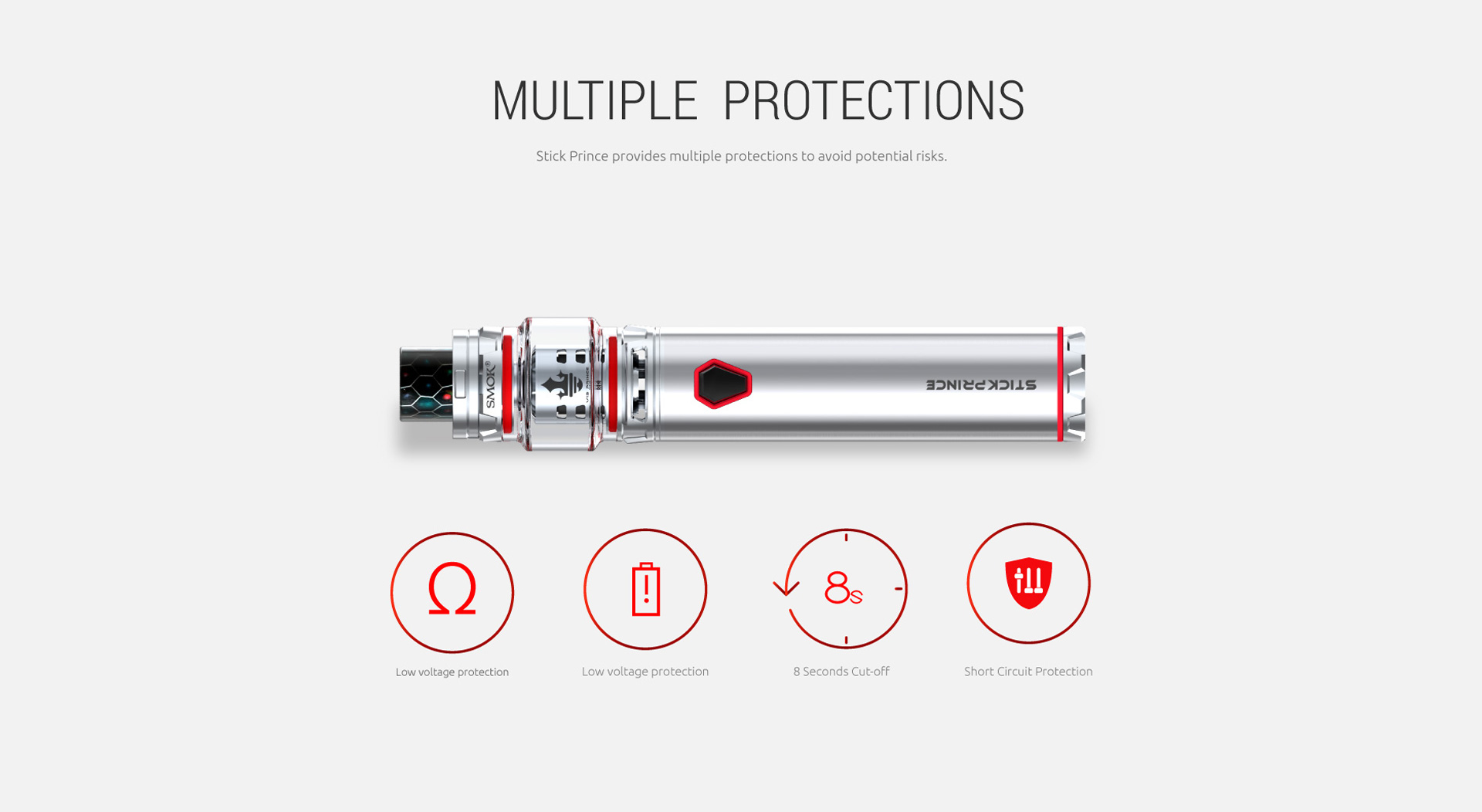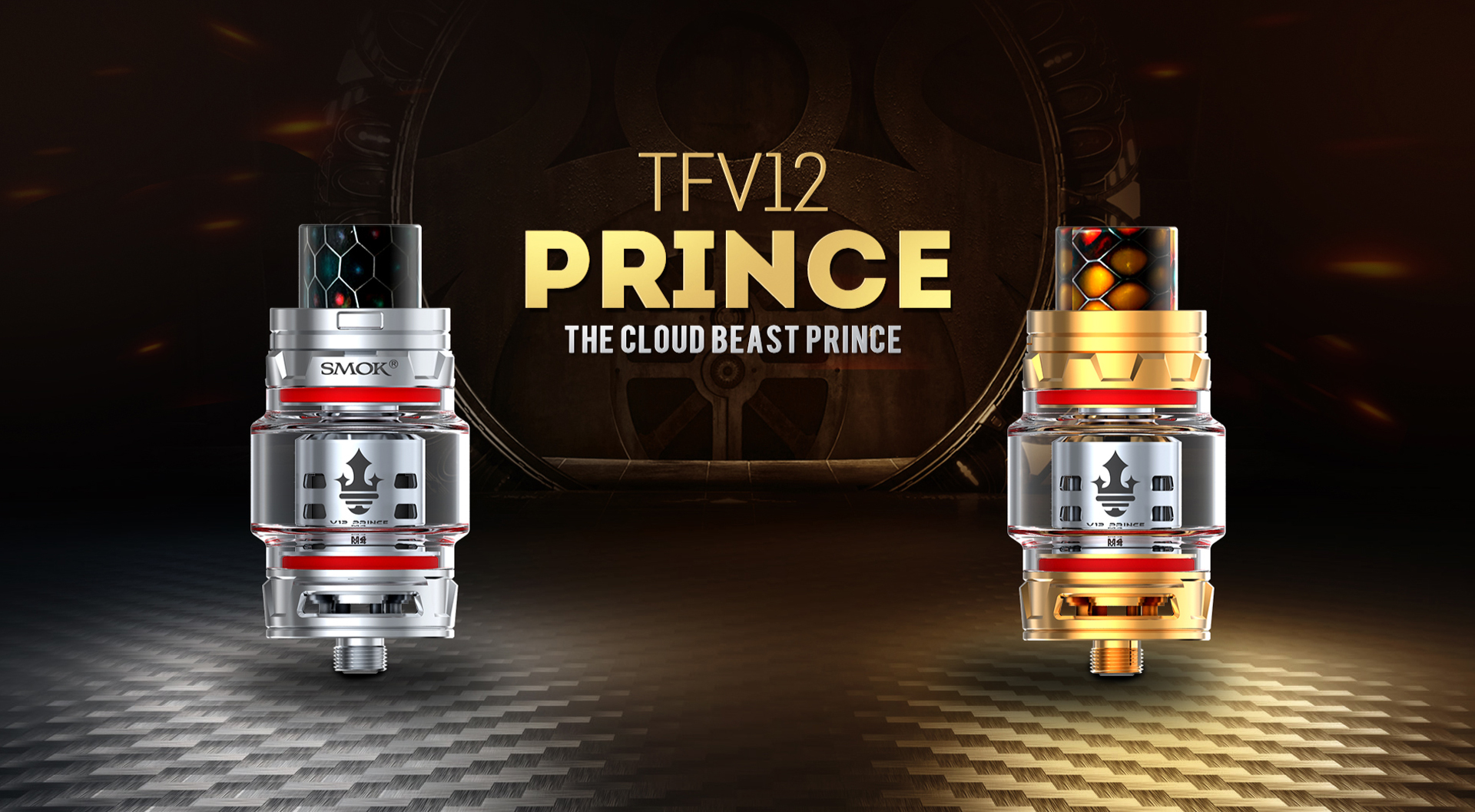 COBRA DRIP TIP
Wild outlook, special tactility, here comes the brand new cobra drip tip!
It can bring you powerful airflow and excellent enjoyment. Try this new one to perfect your tank!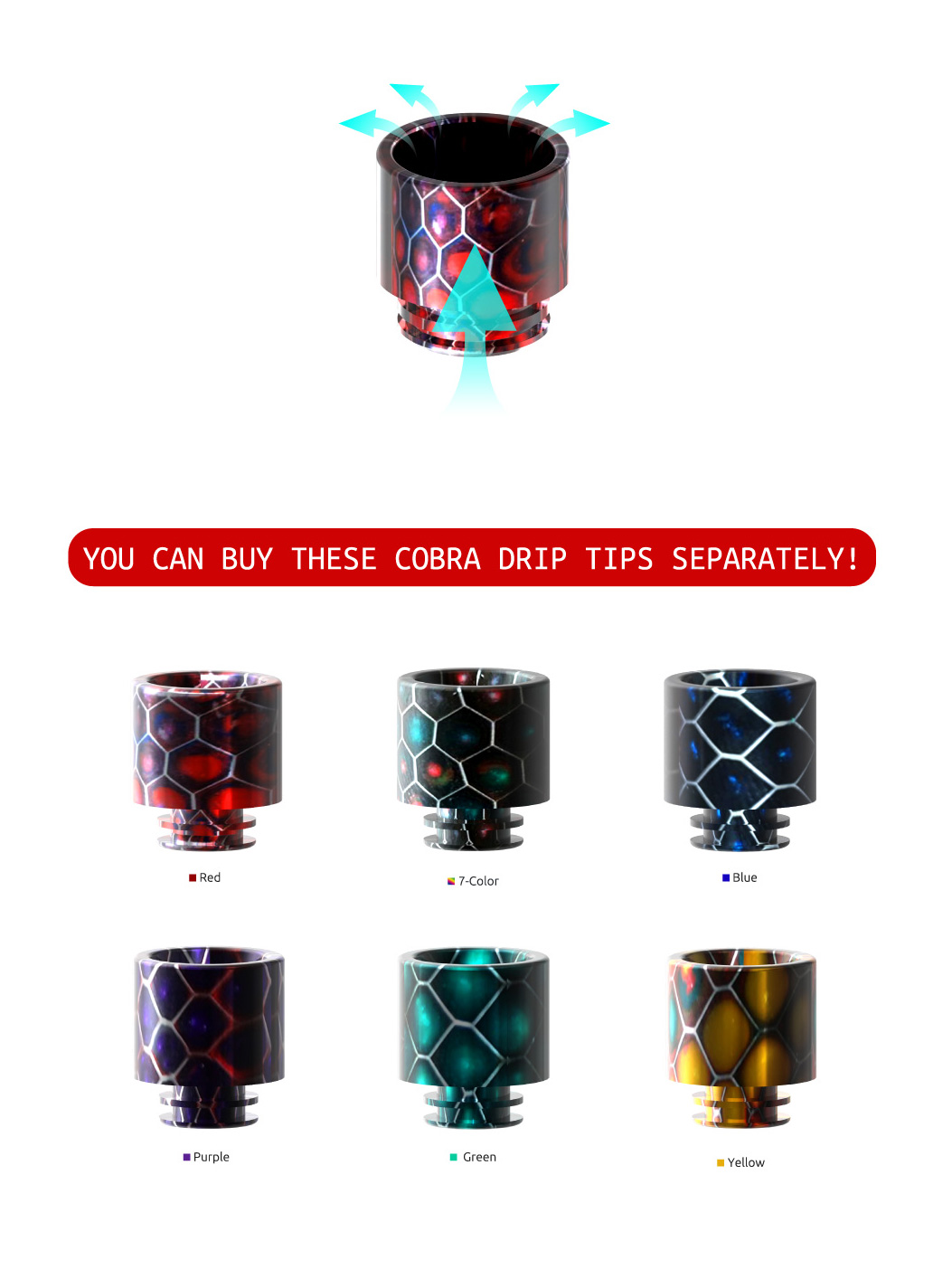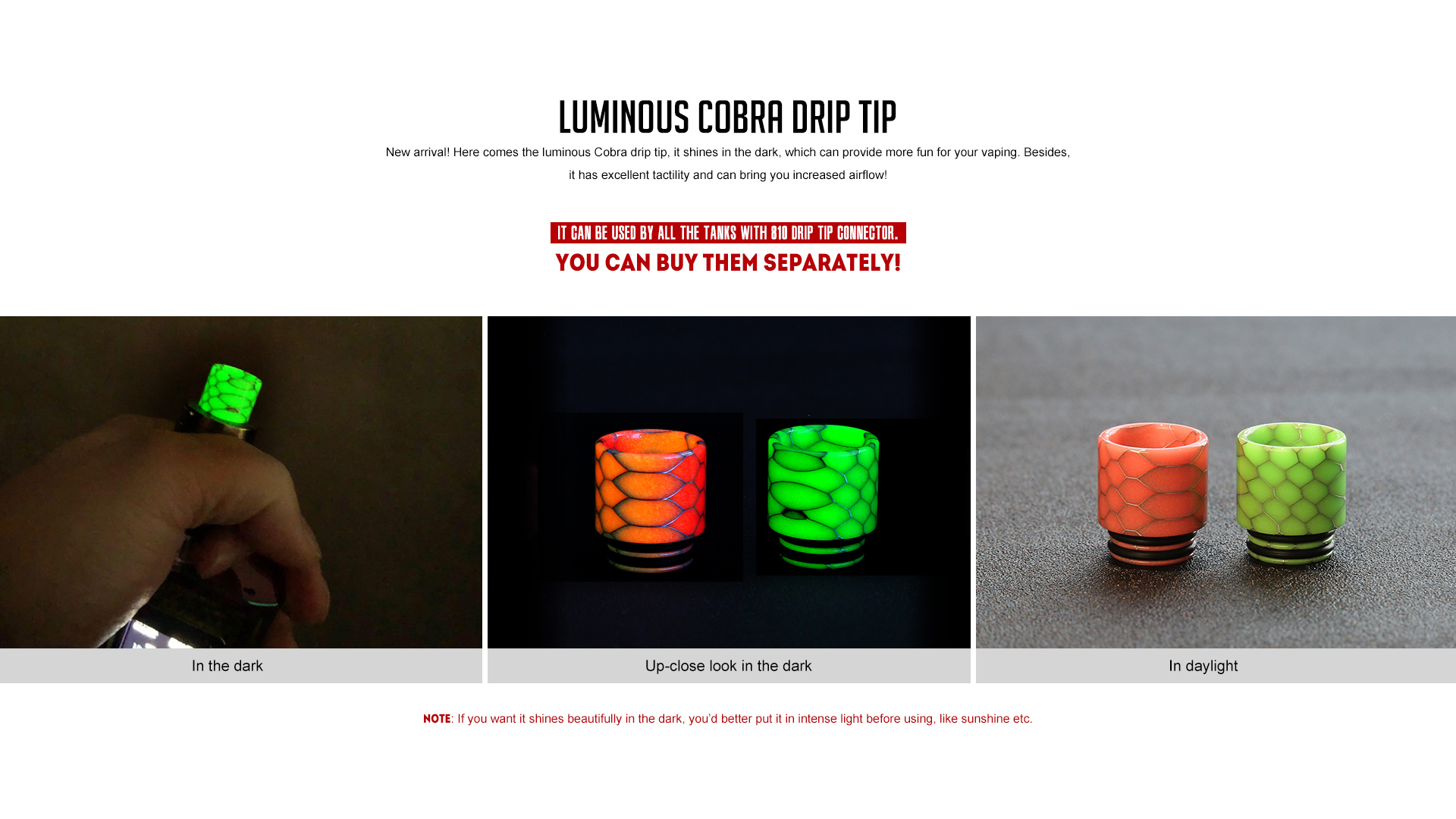 ADJUSTABLE AIRFLOW SYSTEM
Bring you an extremely open draw. Airflow can be adjusted freely by turning the airflow control ring at the base of the tank.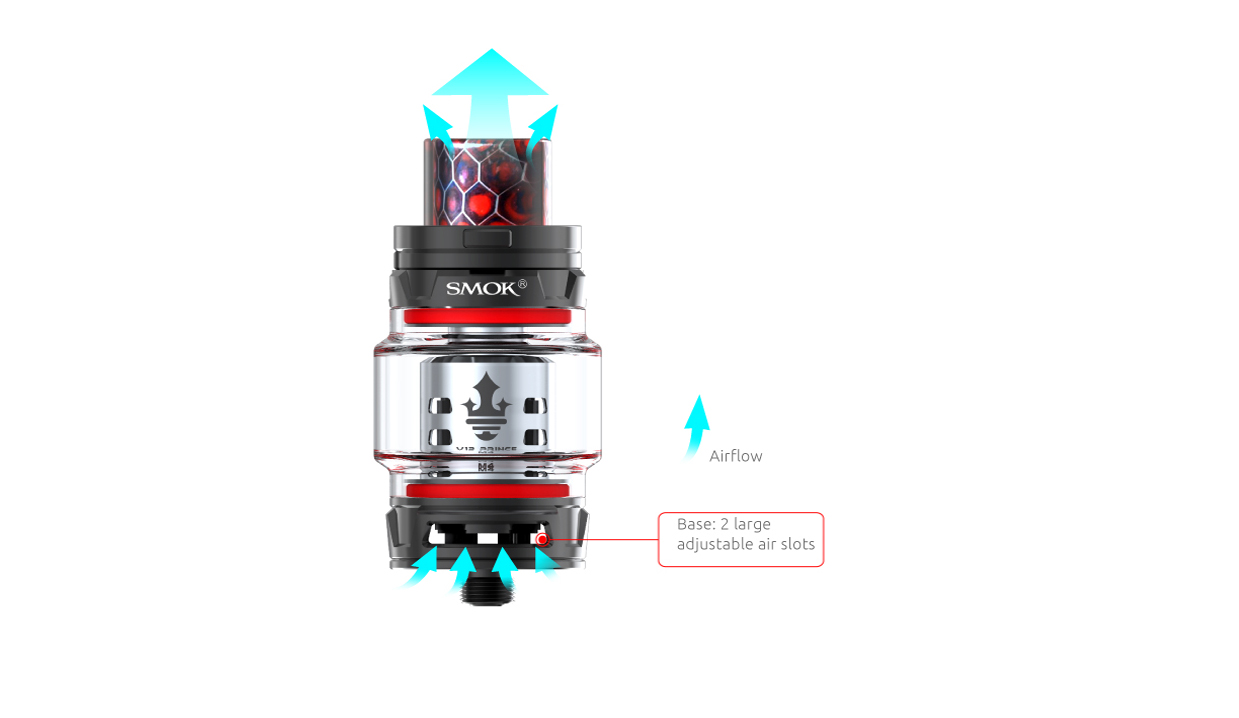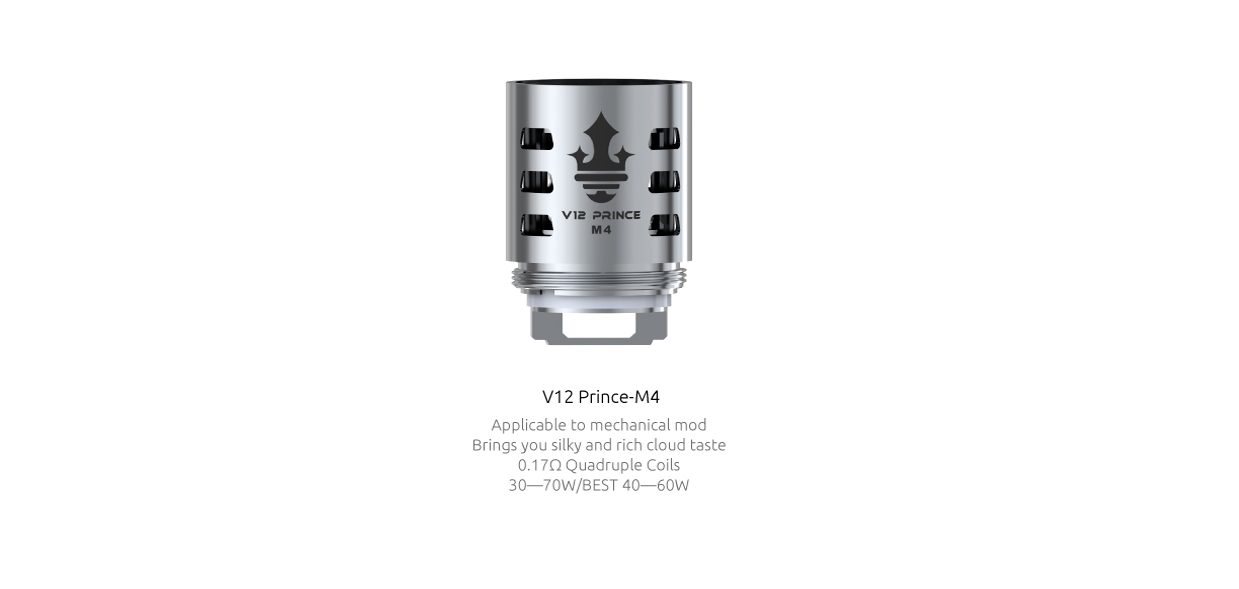 TOP REFILL SYSTEM
Top rotary refill makes filling an easy thing. The leak-proof slot significantly solves the previous leaking problem.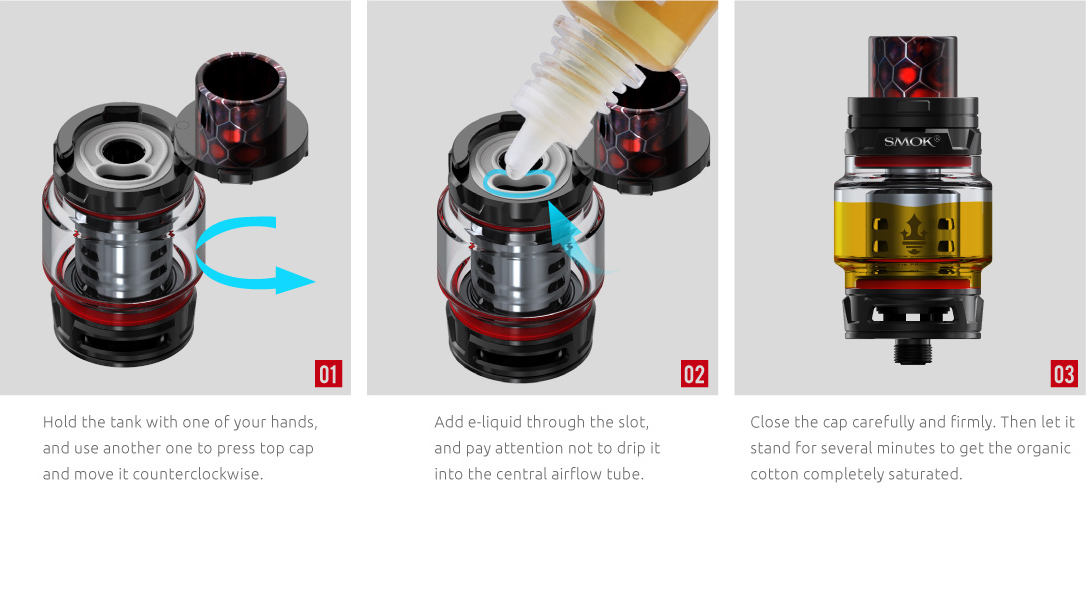 Battery Capacity
Battery Capacity
2000-3000mah
Coil Type
Coil Type
Stock or DIY Replacement Coils
Mod Type
Mod Type
Internal Battery
Tank Type
Tank Type
SubOhm Tank
Wattage
Watts
80W